Tinder for life goals: A talk with Carrot Seed user Tues
9 Minutes
posted on July 15th 2021
How does Tues connect people's goals? Is it a better way to find relationships than Tinder? And how has Carrot Seed SaaS Kit helped them creating it? All that in the interview with co-founder Raphael Kagermeier.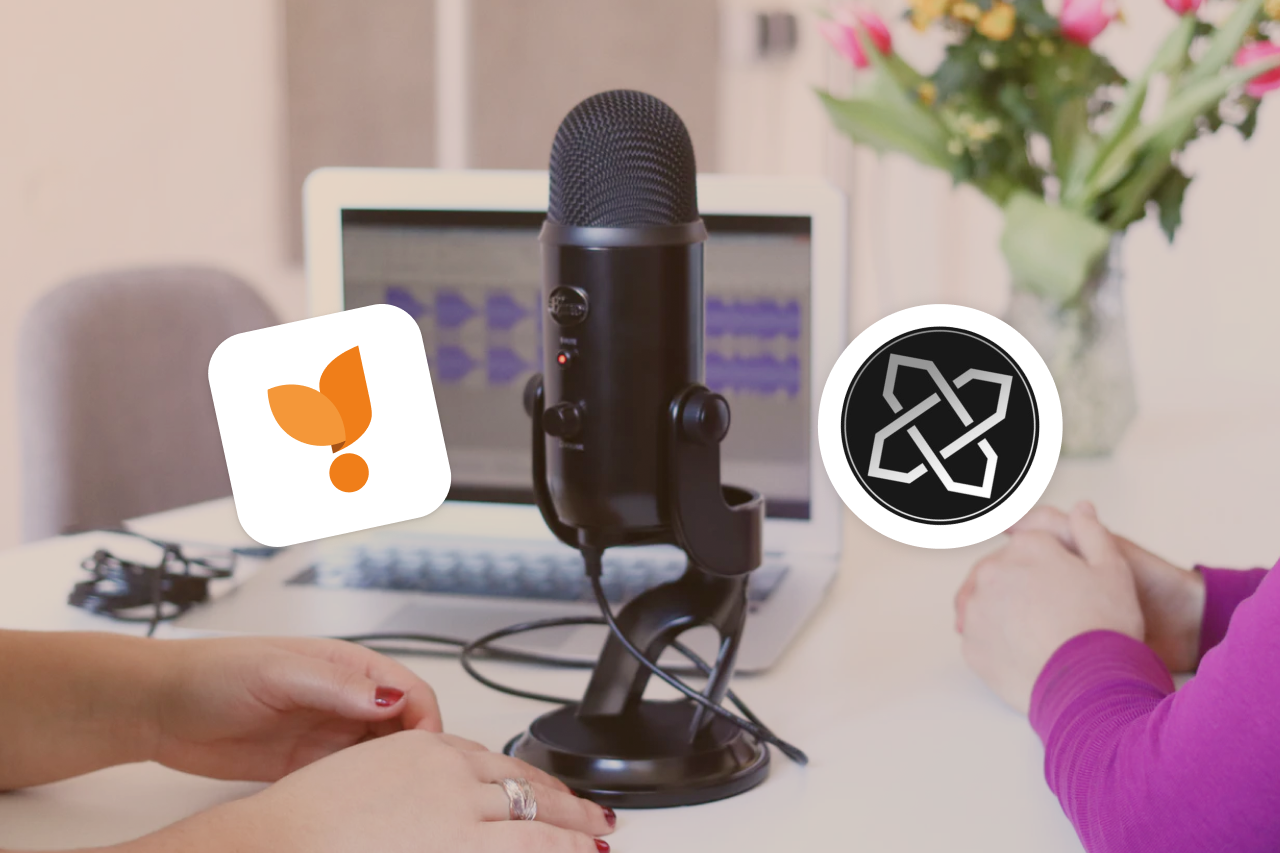 Carrot & Company: What can you tell us about Tues [formerly xCover]?
Raphael Kagermeier: Tues is a platform on which people can create a bucket list and exchange ideas with people who have already achieved the same goal or still want to achieve it.
Why did you start with the product? What was the motivation behind it?
A lot of people have goals, major life goals, but most of them aren't really behind them. In the business context, it's different. There are good project management tools, strategies and seminars. But the big life goals are often neglected. At least that's what we found out.
What would be an example of such a major life goal?
Before Covid, it was often related to travel. Phrases like, "I want to visit" and "I want to go." Those were big destinations like the United States. A year later, the word "learn" was very big in the word cloud. Here it was everything from instruments to languages.
"We've often heard, Tues is the Tinder for life goals."
And how did you guys get to where you are now?
Joel [co-founder of Tues] and I have always been personally interested in the topic. We would talk to people and hear statements like, "Oh, I'd like to do the skydiving license too!" That's how we realised that we wanted to find a way to connect people with the same goals.
Joel was very strong in creating content like video production and I handled the technical side of it. I had built some other software products before. It really complemented each other.
What kind of field does Tues operate in?
If you look at it objectively, it's a social network. But we've often heard it's Tinder for life goals. I wouldn't call it dating, but if you ask, it might be a bit like social media.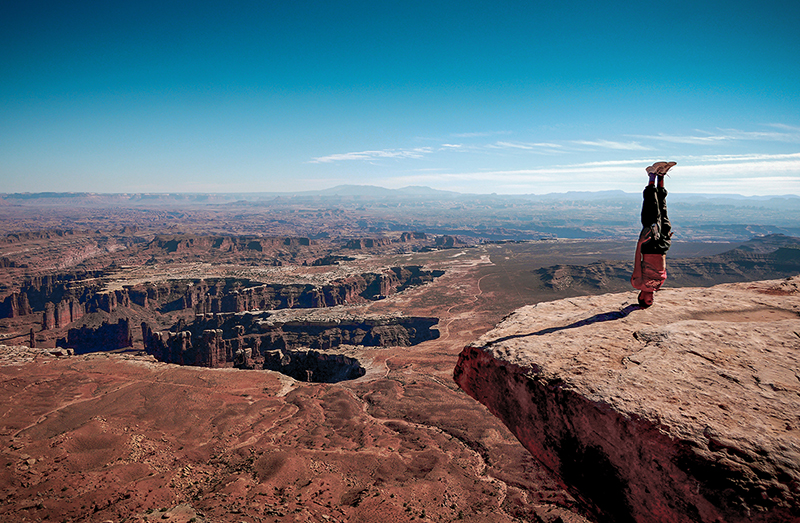 Tues co-founder Joel Eggimann in front of Grand Canyon.
Tinder for life goals ... How likely is it that couples will find each other with it? And has it already happened?
We have already encountered a story like that. Someone shared the goal of marrying his girlfriend with us. He shared his bucket list on Instagram and it went its way from there.
But I' d be really interested in that, too. Is there a way to measure that? Also: To what extent does this matching of life goals lead to lasting relationships? And then the most exciting metric: Are the relationships coming out of that more long-term than on Tinder?
"In terms of the tech stack, Carrot Seed was perfect for us."
Why did you guys choose Carrot Seed?
Because we wanted to develop an MVP very quickly. The whole thing as a web app and as soon as we'd feel the traction, we wanted to quickly release a native app for Android and iOS. In terms of the tech stack, Carrot Seed was perfect for this.
What has been your biggest hurdle so far?
With something like this, it's always the platform issue. You need a certain number of people to create value. And that growth has to be sped up a lot in the beginning. We developed some strategies on how to increase the referral rate. That's one of the biggest tipping points and the biggest challenge.
Let's look at the technical side. Can you give me a rough explanation of Tues?
It's pretty simple: you can create a goal. Those are then displayed in a list. You can add fields. Title, inspiration image, categories, description and very important for big goals: the "Next Simple Steps".
The more difficult part is the matching. Which of the goal's data points are most relevant for the matching algorithm so it shows the most relevant similar goals under each one? First, we match the title of similar goals. What's the next relevant step? Maybe you are from the same city. The matching algorithm will refine this so that the most relevant targets are always displayed at the top. No matter how many there are. That brings the most benefit.
And then there's also a chat feature, a gamification feature, and of course you can register and so on.
"The symbiosis of Carrot Seed and the agency was very beneficial for us."
And how did Carrot Seed help you build this platform?
It was the foundation. The whole user management and a certain underlying structure on which we could quickly develop further components. And also the support we received has helped us immensely. But also the combination of the agency [Carrot & Company] and Carrot Seed. We didn't want to do the server setup ourselves, for example. Carrot & Company took care of that directly. This symbiosis was very beneficial for us.
Can you give a rough estimate of how long it would have taken to develop Tues without Carrot Seed?
I really can't make a true estimate, unfortunately, but based on my gut feeling, it would have taken two or three times as long.
And how long did it actually take with Carrot Seed?
(laughs) Okay, you want to play the Numbers Game.
We always want to play the Numbers Game.
Half a year pretty much. But that's more of a hunch.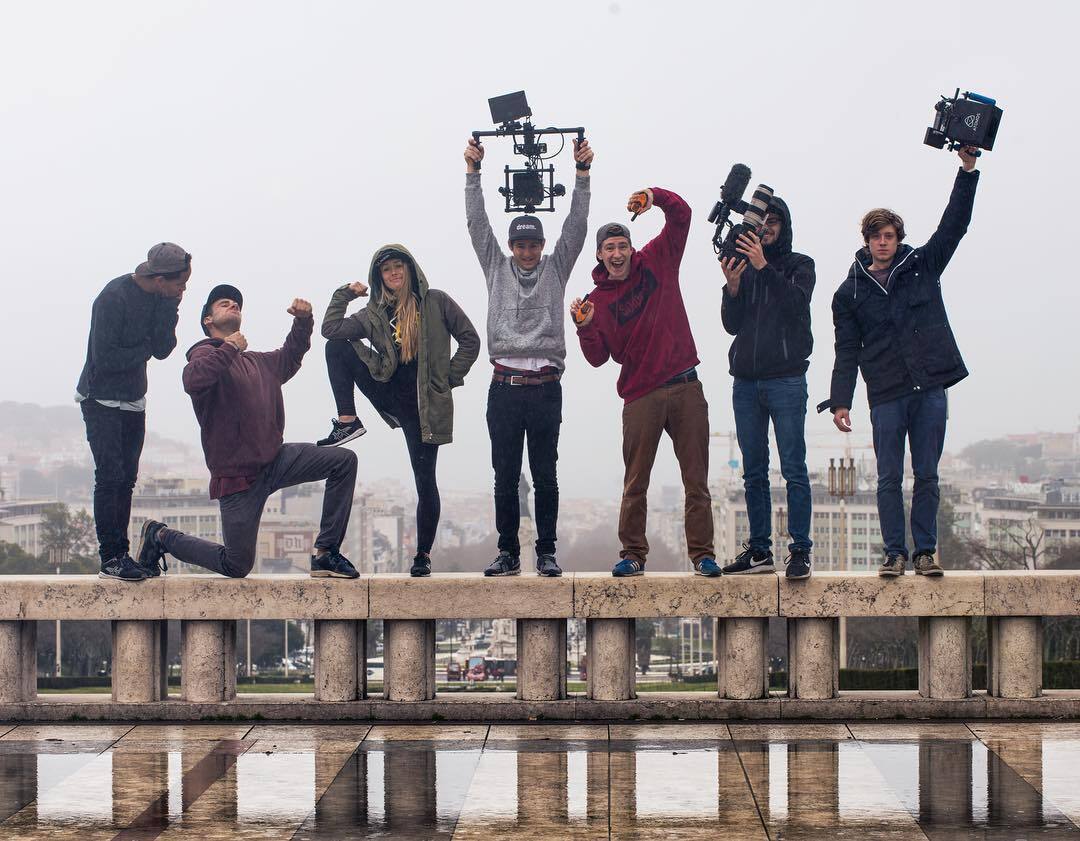 The team of Tues.
What are your next steps?
Right now, it's about finalizing the MVP. Then we have to nail down the product-market-fit. In other words, we have to deal with the growth issue. Those are the two most important milestones.
"The support was outstanding. I tip my imaginary hat to that."
What can we do better?
Little things. Small points in the documentation didn't fit but nothing world-shattering. And because the support worked so well, we didn't really lack anything. It was fast, helpful and above all competent. Which is not always what we are used to. If we were missing something in the documentation, they promptly noted it or said, "This will come in the next one or two releases, but do it this way and that way." And then it always worked. That was outstanding. I tip my imaginary hat to that.
What would the world be missing without Tues?
A community that supports each other in achieving major goals, and a place where this exchange, this connecting, can take place easily, enjoyably and effectively.
Last question: Would you recommend Carrot Seed and if so, why?
A very clear yes. Why? The software components are state-of-the-art. They work very well together and you can get something up and running quickly. There's also the option of separating a native app from a web app. And above all, because of this fundamental structure. It reduced the planning process by a lot.
And capitalised, in bold letters, the great support. There's nothing worse than getting stuck somewhere and then needing forever to maneuver your way out again. That didn't happen to us and for that, the biggest credits go to you guys.
Do you want to work with us and reap all the benefits of Carrot Seed SaaS Kit for you product?